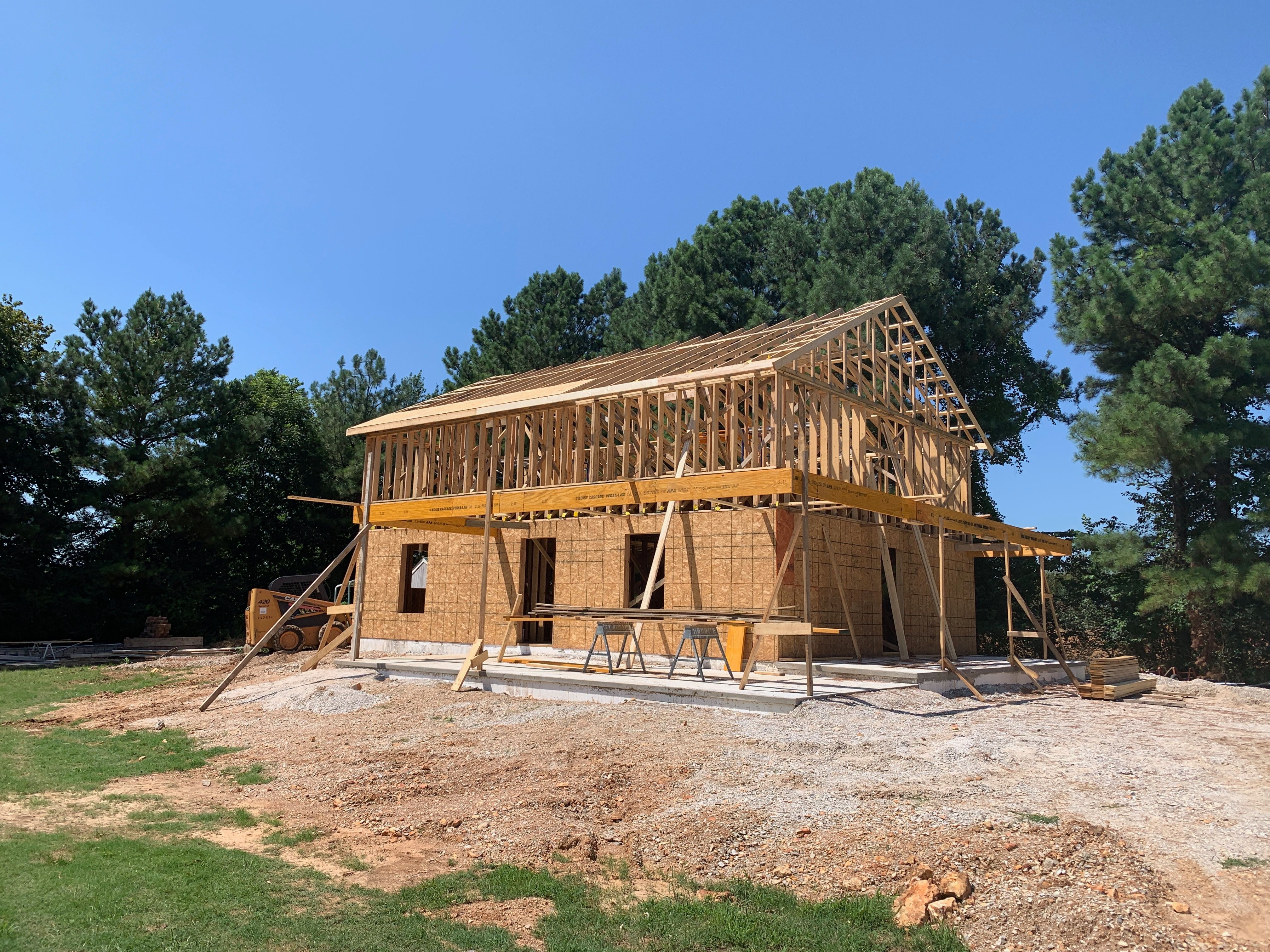 The name Habitat for Humanity is well-known and recognized around the world, including in Benton County, Ark. However, there are a myriad of myths many people know about the nonprofit.  Lets fact-check and clarify so you can better understand who we are.
Myth: President Jimmy Carter founded Habitat for Humanity.
Fact: While President Jimmy Carter continues to be a dedicated supporter of Habitat for Humanity, he did not found the organization. The original organization was started as a farming community called Koinonia farms. Millard and Linda Fuller later developed it into the Habitat for Humanity partnership housing program.
Myth: Habitat Homes are given away for free to families in poverty.
Fact: Although families and individuals living in poverty are recipients of Habitat Homes, the homes themselves are not free. Instead, Habitat Homeowners pay off their homes with an affordable, interest-free, monthly mortgage payment and invest 400 hours of "sweat equity" or labor.
Myth: Habitat for Humanity of Benton County has a full construction team.
Fact: This myth is half true. Habitat does have a construction team, but it is a team of one. The construction manager is employed by Habitat and oversees all construction work on build sites and elsewhere. For additional assistance with construction, Habitat relies almost exclusively on volunteer support in partnership with the family getting the home.
Myth: Habitat families used to be homeless.
Fact: While it is possible that some current Habitat homeowners or future homeowners are homeless, it is not a requirement. Often, families and individuals are living in spaces that are too small for the number of people, are unsafe due to homes in disarray, are living with friends or extended family, or are located in an unsafe area. Substandard and poverty housing can take many forms and does not always present as expected.
Myth: Only families can participate in the Habitat Housing Program.
Fact: Habitat partners with both families and individuals based on need. Habitat for Humanity is an Equal Housing Opportunity lender. We do business in accordance with the Federal Fair Housing Law. It is illegal to discriminate against any person because of race, color, religion, sex, handicap, familial status or national origin.
Myth: Habitat for Humanity is one, large, nonprofit organization.
Fact: Once again, this myth is partially true. As a whole, Habitat for Humanity is one, large, incorporated nonprofit. However, it operates through multiple smaller organizations called affiliates. These affiliates are located in all 50 states and in approximately 70 countries. Each affiliate is independently run and financed through donations.  It serves and builds in it's local, geographic area and contributes to fund builds around the world.
Myth: Habitat uses material donations from the ReStore to build houses.
Fact: All items donated to the ReStore are made available for sale to the public. Habitat uses all new materials for houses the organization builds. However, the funds generated from the ReStore help build Habitat Homes.
Myth: You must be skilled in construction in order to volunteer with Habitat.
Fact: Habitat welcomes all people to their work and teaches all skills necessary to complete the volunteer tasks. There are a variety of ways to get involved and volunteer, so there is an option for everyone and every skill level. If you are skilled in an area of construction, that is great too and is helpful to our construction manager.