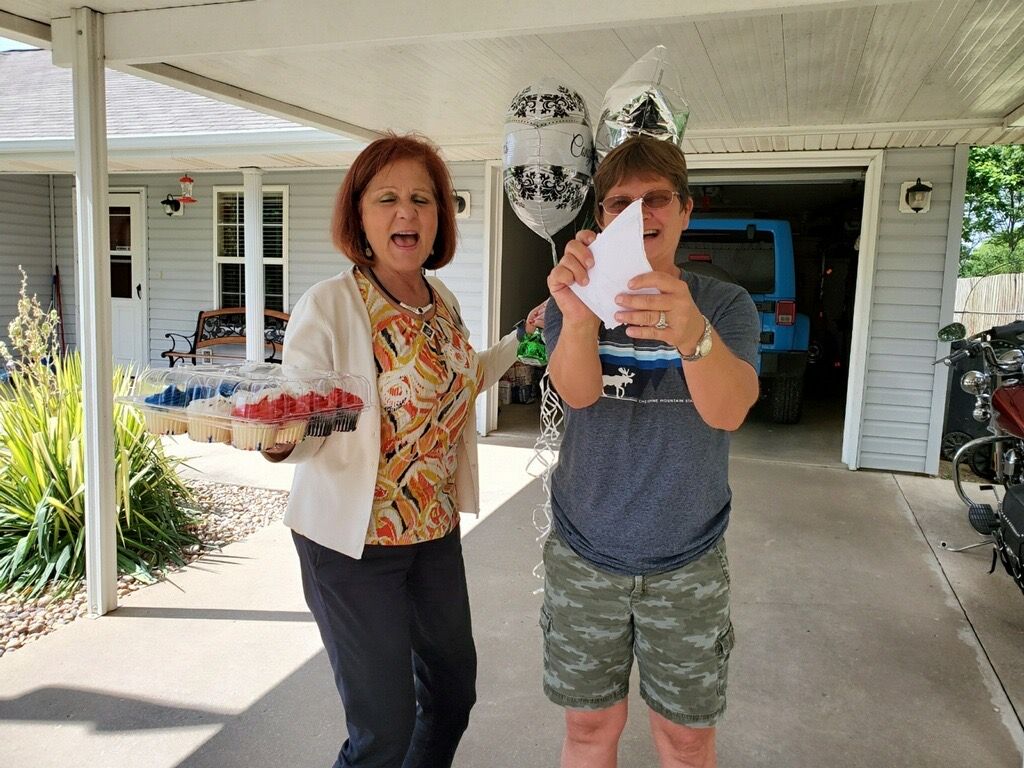 Habitat homes are not free. They require an investment of time, called sweat equity, and money, paid off over 20+ years as an affordable, interest-free mortgage. Making the final mortgage payment is truly an accomplishment worthy of a celebration. For two of Habitat for Humanity of Benton County's homeowners, that celebration took place in June 2020.
Loann Thomas started her journey with Habitat for Humanity of Benton County in February of 1999. At the beginning of the program, Thomas was a single mother with an 11-year-old son. She completed the sweat equity required prior-to and during construction and received the keys to her home in July 2000. Thomas' son has grown up in the 20 years since she began her journey to homeownership. She also married a fire fighter, who is now retired, and the couple has started traveling and enjoying life. Thomas and her husband tore up the Satisfaction of Mortgage in June and are now full owners of their home.
Patricia Goodman was a single mother with 3 children, all under the age of 14, when she applied for the Habitat Homeownership Program in 1997. Goodman was struggling to find rental options large enough and affordable enough to accommodate her and her children. Goodman partnered with Habitat for Humanity of Benton County, invested the sweat equity required to build the home and, in December 1998, her family moved into their forever home. In June 2020, Goodman paid off her home and celebrated by tearing up her mortgage papers. Now, she and her husband own the home they worked so hard to acquire 20 years ago.